Serving Families 365 Days A Year
Family Services Manager
Danielle Lonborg
208.336.5478
fsm@rmhcidaho.org
I work towards and strive every day to live my life to the fullest by serving my community, being the best version of myself and reminding myself of how fortunate I am to be in a position to do so. Through compassion and empathy, I am constantly humbled and thankful for all joyous things life has to offer and find beauty in. I believe that everyone has incredible potential and purpose, big or small, and I hope to inspire this good out of not only myself but others around me. I'm so grateful for any opportunity to serve and ultimately hope that my presence makes a positive impact.
Family Services Manager
Dylan Morgan
208.336.5478
fsm@rmhcidaho.org
One of my strongest values is my desire to serve. I believe my life's purpose is to be some sort of service to mankind. Social work as a profession allows me to enhance human wellbeing and help meet the basic human needs of all people.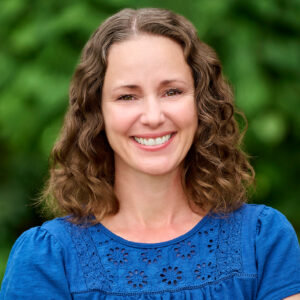 Family Services Manager
Monica Player
208.336.5478
fsm@rmhcidaho.org
I endeavor to live with empathy to broaden my compassion and perspective for everyone.  I am passionate about families, in all their unique forms. I have experienced their importance in my own life and strive to advocate, support, encourage, and assist others in building and maintaining strong family units.
Family Services Manager
Kathy Yi
208.336.5478
fsm@rmhcidaho.org
I serve as an instrument of positive change for my family, co-workers, and community. With kindness and empathy, I generously help others. I find joy and hope seeing the goodness in people and the world around us.
Social Work Intern
Kelli Devereaux
208.336.5478
Personal mission statement coming soon…
Family Room Manager
Niki Blackwell
208.227.2898
I believe in being honest, true, chaste, benevolent, virtuous, and in doing good to everyone. I believe in looking for the good in everyone, and in helping people see the good in others. I believe in being compassionate and charitable, especially to those that are down trodden and in need. I believe in being genuine with people, and expect others to be genuine with me. I believe in laughter and humor, to help lift the spirits and bring joy to others.
Family Room Manager
Heather Christen
208.227.2898
My mission is to help families feel loved and cared for. I strive to help all people feel welcome. I believe that everyone should feel seen and heard, regardless of what is happening in their life.
Family Room Manager
Diana Clinger
208.227.2898
More than ever and especially since the isolation that occurred during COVID, I am all about LOVE and CONNECTION! Being open, authentic and vulnerable enough to share my story/my truth and letting people feel safe enough to share theirs with me. We are all here to help walk each other home – side by side on this journey called life. Sprinkle in a healthy dose of fun and humor into the mix and you have my life motto.
Family Room Manager
Vanessa Lillie
208.227.2898
Personal mission statement coming soon…
Family Room Manager
Tammy Noble
208.227.2898
I strive in my life journey to make a positive influence with my family, friends, and my community by showing kindness and compassion. "Kindness is not doing something for someone else because they can't, but because you can" (Iskander). One act of kindness is contagious and can cause a ripple effect that changes lives beyond your comprehension, and it costs nothing but has the greatest value.
Family Room Manager
Jeff Slocum
208.227.2898
I'm thankful for the generosity of our community that enables the Ronald McDonald House Charities of Idaho to provide support to those that are caring for their child's medical needs. I strive to serve all those that use our services in any way appropriate to listen, answer questions, to provide nourishment to everyone that visits or stays with us.
Family Room Manager
Kym Weil
208.227.2898
As I grew up my heart always wanted and needed to help others.  living my passion over 40 years in the healthcare field and enjoyed working with charity groups in my town. After retirement I missed the passion of caring and helping others.  RMFR was an answer to everything, the fulfillment I have in my heart to continue helping and caring of others is more than I can explain.
Great Guidance Through Wisdom and Experience
President
Mark Anderson
UltraClean & Food Network
Vice President
Mike Alexander
McDonald's
Treasurer
Christine Perez
Eide Bailly, LLP
Secretary
Elizabeth Criner
Veritas Advisors LLP
Past President
Megan Poshka
Idaho Power
RMHC Board Member
Georganne Benjamin
Optum Idaho
RMHC Board Member
Misty Benjamin
Idaho National Labratory
RMHC Board Member
Lisa Bescherer
RMHC Board Member
Erin Howell
Cradlepoint
RMHC Board Member
Darren Kyle
McDonald's South Central Idaho
RMHC Board Member
Sharon Miller
Lamb Weston
RMHC Board Member
Will Miller
F5
RMHC Board Member
Trish Quarles
Regence BlueShield of Idaho
RMHC Board Member
Valerie Reardon
Blue Cross of Idaho
RMHC Board Member
Jorge Ribeiro
McDonald's
RMHC Board Member
Scott Snyder, MD
St. Luke's Children's Hospital
RMHC Board Member
Doug Stone
J.R. Simplot Company
RMHC Board Member
Marcene Taylor
Marcene Taylor Inc.
RMHC Board Member
Carrie Westergard
Boise Convention & Visitors Bureau