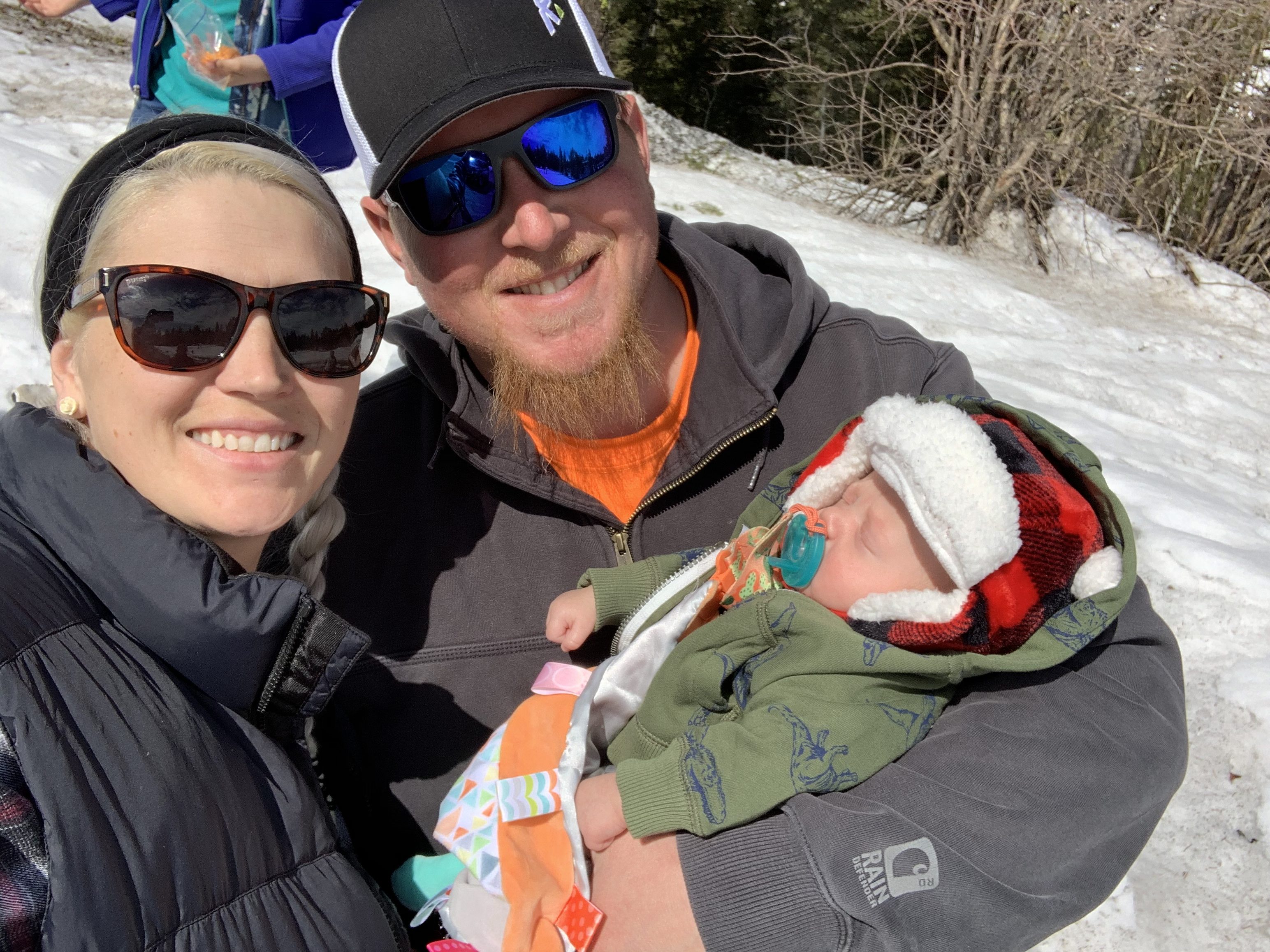 23 Nov

Lycan Family Story
At 30 weeks pregnant, I was fully admitted to EIRMC because my water spontaneously broke. The next day the labor and delivery charge nurse and social worker spoke to me about the NICU and the option to use the Ronald McDonald Family Room. In the next couple of days when I was able to leave my room, the director of the NICU personally took me on a tour. She took my husband and me to the Family Room to speak to the staff about their process.
We were completely relieved and overjoyed to have the ability to utilize the facilities. The support of the staff was a nice shoulder to lean on in such an unforeseen event in our lives. My son Beau was born one short day later at 31 weeks and was directly admitted into the NICU. I was completely nervous about not being close to my little man and not being able to be there at his side as quickly as possible if something were to happen. Though we are not from out of town, we were able to stay overnight at the Family Room; it really gave me an opportunity to settle into the "NICU life" as many put it.
Though my overnight stays at the Family Room were short, I still utilized it over the next 41 days to take a break from taking care of my son during the day. It was nice to be able to sit and have a hot meal or just a healthy snack to recharge. The RMHC staff were so extremely supportive of me and my family. My husband, kiddos, and I will forever be amazed and blessed to have been given the opportunity to utilize the Family Room and have them in our corner during this bump in our road.
~ Lycan family | Idaho Falls, ID
---