IDAHO RONALD MCDONALD HOUSE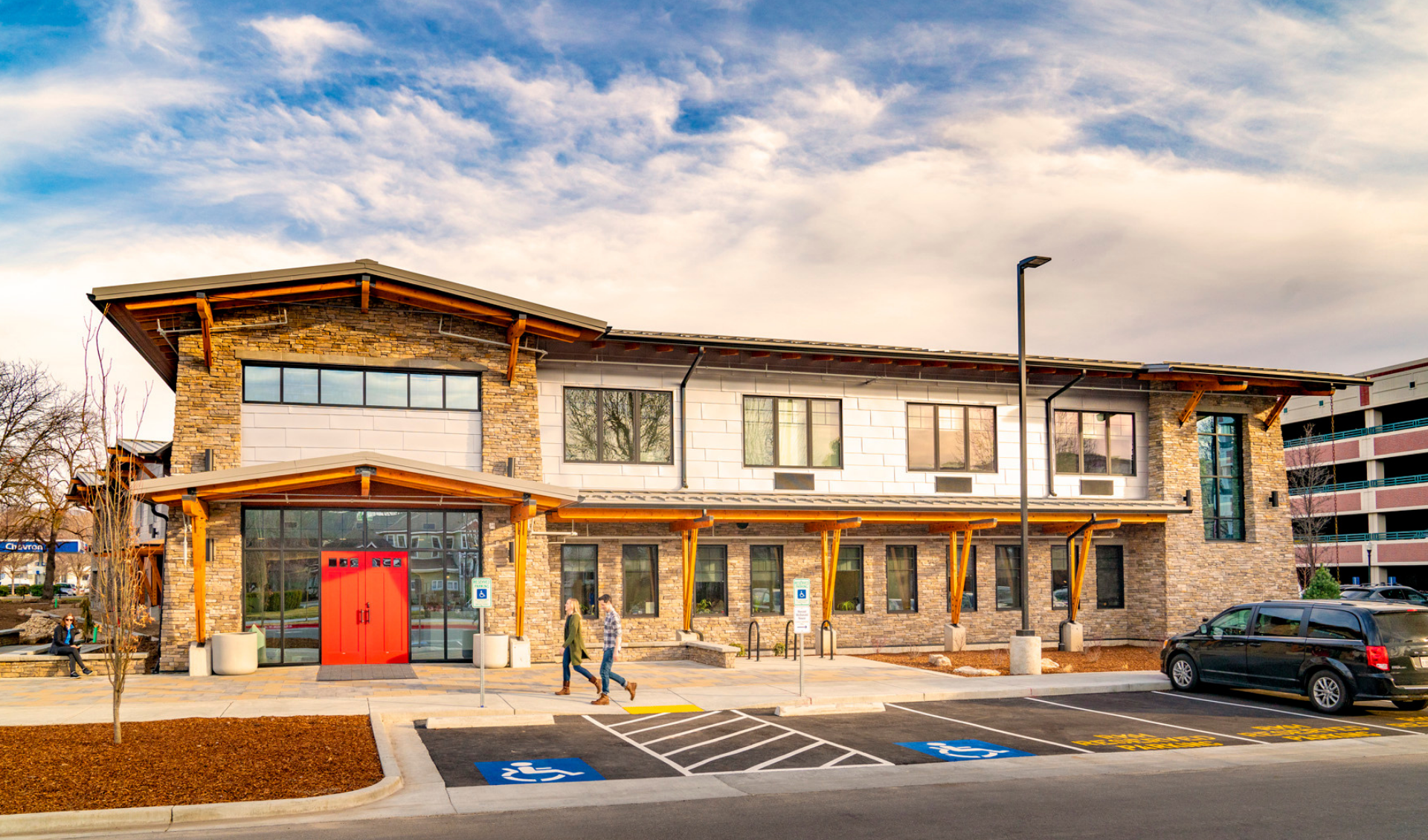 The 47-room Idaho Ronald McDonald House serves families with seriously ill or injured children being treated at a Boise area medical facility. At the House, families have a warm, comfortable place to sleep, eat, and find support, care, understanding and compassion from staff, volunteers and other families staying at the House.
The 40,000 square foot House is across the street from St. Luke's and a short drive from Saint Alphonsus, allowing families to stay near their sick child. While doctors are focused on taking care of sick kids, RMHC of Idaho is focused on taking care of the family. The House provides round-the-clock services to families, allowing them to better focus on their ill or injured children.
Learn more about the Idaho Ronald McDonald House by taking a self-guided 3-D tour!
Idaho Ronald McDonald House 3-D Tour
``The RMH gave me a place of solace. The friendly staff and volunteers transcended expectations in alleviating as much stress as possible and making my stay comfortable. We have a life-long bond and friendship with some of the other residents at that time, all of whom were suffering their own hardships. We cannot thank the Ronald McDonald House, its staff, volunteers, or donors enough for what they did for us during that time. They were there in our hour (weeks) of need, and we are forever humbled and grateful for their generosity.``

~ Taisey family | Middleton, ID
RONALD MCDONALD HOUSE HIGHLIGHTS
Finding Comfort
The Ronald McDonald House in Boise has 47 rooms for families to stay in 365 days a year. Families have a warm, comfortable bed to sleep in, as well as other amenities to help them feel at home. Although we ask for a $10 donation per night, no family is ever turned away due to inability to pay. A majority of our families' nights are covered by generous donors in the community.
Staying Nourished
A huge part of what we do is ensure families are well fed throughout their long days. Between appointments, procedures, and long hours spent at their child's bedside, staying well-nourished is near impossible. That's why we provide regular meals, snacks, and other supplies so families can put all their energy into their sick child.
Feeling Normal
Having a sick child in the hospital can be one of the most stressful times, so finding any sense of normalcy can make all the difference for families. That's why we provide places for patients and siblings to play, family members to decompress, and for families to just be together. Providing just a little bit of normal alleviates stress and helps families feel whole.