Estate Planning Event
Join Us Virtually to Learn About Estate Planning
---
You're invited to join us virtually to learn about managing your estate plans and long term care goals. We will be hosting two free webinars to help you plan for the future. Find out the answers to your questions and more by joining us at one or both of our FREE presentations!
---
October 21, 2020 | 6:30-8:30 p.m.
Estate Planning 101
Presented by Sheli Fulcher Koontz, Angstman Johnson Attorneys and Counselors
Proper estate planning is critical for families.  Join a local estate planning attorney to learn the top ten mistakes families often make and how to avoid them. You will cover the basics of wills, living trusts, living wills, and powers of attorney.
---
October 22, 2020 | 6:30-8:30 p.m. 
Estate Planning and Long Term Care
Presented by Michelle Triplett, Triplett Law PLLC
Providing peace of mind to seniors for long term care. The burdens of chronic care management–financial, emotional, even physical–usually fall on families and loved ones. Join a local Elder Law attorney for a thorough and understandable explanation of the various options available to seniors to provide for their long term care.
---
This webinar will be delivered using Zoom and the link and login instructions will be sent via email to registrants. A recording of the video, including presentation slides, will be provided to webinar attendees as well. Reserve your spot today!
Offered by Ronald McDonald House Charities of Idaho
For any questions, please reach out to Ramona Dopps at 208-609-3374 or ramona@rmhcidaho.org.
---
About Sheli Fulcher Koontz
Sheli Fulcher Koontz provides clients with concierge legal services; helping them access and navigate the courts; and securing long-term stability and success for themselves and their families. Sheli has practiced law since 2002. She was named Idaho Trial Lawyers Association President in 2015-16, and is one of only three women to serve in that office in over fifty years.
Sheli handles cases in the areas of estate planning, probate, family law (divorce, custody, asset & debt division), personal injury, and family law mediation. She founded and managed Fulcher Koontz Law PLLC in 2008 and joined the firm of ANGSTMAN JOHNSON PLLC in July 2018, after 10 years of independent practice.
Sheli received her BS in molecular biology from Northwest Nazarene College in Nampa, Idaho. She went on to complete a degree in forensic sciences from Marquette University in Milwaukee, WI. She received her Juris Doctor from University of Idaho College of Law in Moscow, ID. Sheli is an active volunteer in the Treasure Valley community. She serves on the Board of Directors for Life's Kitchen; as a committee member of Ore­Ida Council Boy Scout Troop 94; and as a sustaining member of the Junior League of Boise.
About Michelle Triplett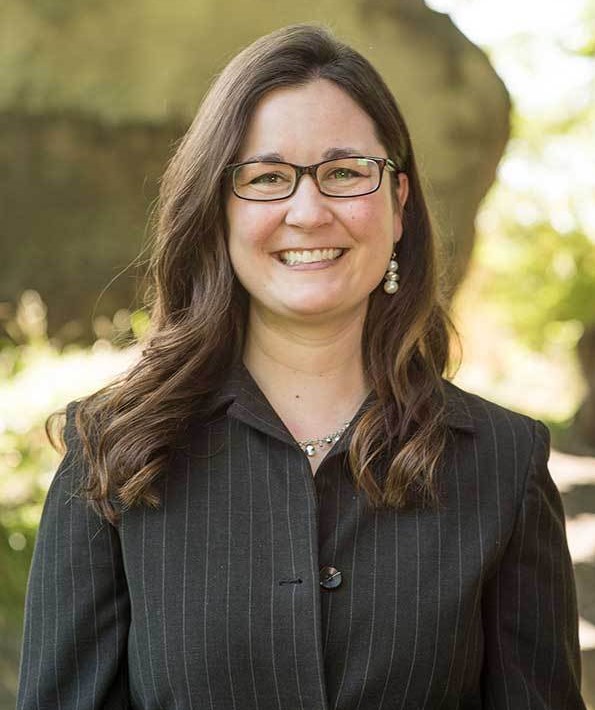 Michelle Triplett is an Elder Law attorney with Triplett Law PLLC.  Michelle was born and raised in southeast Idaho. Michelle received her Juris Doctorate degree from Drake University Law School in 2014. After practicing Elder Law in Iowa following graduation, Michelle returned to Idaho. Michelle's practice centers on estate planning and helping seniors navigate the complicated world of long term care. In her free time, she spends her time chasing her daughter around the house and knitting as much as possible.
---