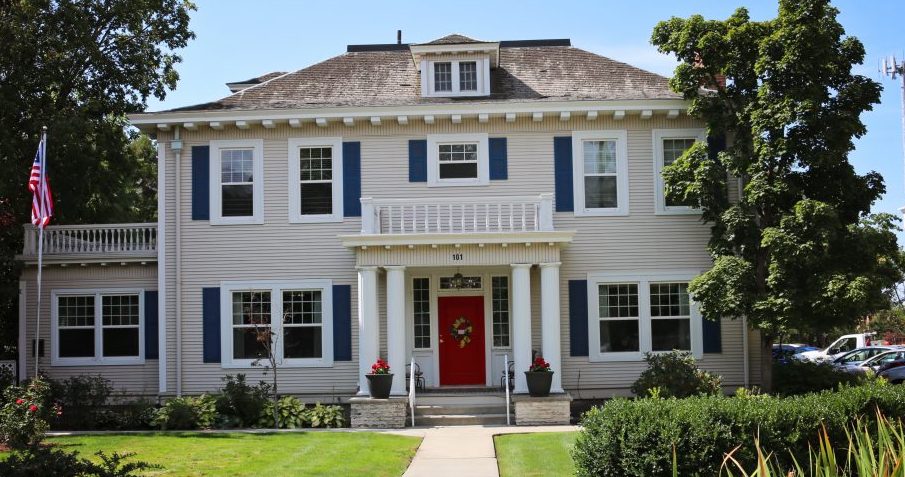 21 Nov

8 Reasons Why People Miss Home

Being homesick is an emotional response when you are separated from things that are familiar to you. Humans have experienced homesickness for as long as we have been around. It is caused by our attachment to things we love and that make us feel comfortable.

When families stay with the Idaho Ronald McDonald House, often times they are far away from home. The House provides aspects of being at home that make it easier for families to be away while their child is receiving treatment. Here are 8 things that people miss when they are away from home.
Having home cooked meals.
While staying at the House, families can enjoy home cooked meals almost every night of the week. This is a major component of feeling at home and after a long day at the hospital it is a relief to have dinner ready for you.
Being able to play with neighborhood friends
When a child is away from home, being able to play with their close friends isn't an option. The House has indoor and outdoor play areas for kids to interact and enjoy their time while at the House.
Having your family around you
Having family around is a comfort that a lot of people take for granted. If you have ever been away from your parents as a kid, you know just how much they mean to you. The Ronald McDonald House provides a place for families to come together after a long day at the hospital.
Being able to sleep in your own bed
The comfort of one's bed is something that brings a peace of mind at the end of a long day. Families staying at the House have a comfortable bed to recharge their energy for whatever the next day might bring.
Being able to be relax in your favorite spot at home
Although the House can't give the guests their favorite spot from home, the rooms offer a great place to relax and have some peace and quite during the day. The living room is a place where families can watch TV together. The dinning room is where other families can share experiences and support one another through their journey.
Being able to grab a snack from the fridge or the pantry
At home you can grab a snack from the fridge or pantry any time you wish. When away from home, it is often hard to have that luxury. At the House, snacks and food are always available for families to have at any time of the day.
Home being decorated for holidays
Decorating a home for special occasions is a tradition that many families hold. At the Idaho Ronald McDonald House, volunteers decorate the house for holidays throughout the year creating a homey, comfortable atmosphere.
Seeing familiar places and landmarks that are specific to home
When arriving at the House, it is hard to miss the signature red door or the statue of Ronald McDonald sitting on the bench. When families see these things, they are reminded that they are at a place that they can call home.
Having things that remind a person of home can be crucial to a family having a successful stay away from home. The Idaho Ronald McDonald House provides these comforts when a family needs it the most. Having a sick child is a huge burden and being able to have some peace of mind from things that make you feel at home can mean the world.
Help the Idaho Ronald McDonald House keep providing these comforts for families by donating today.