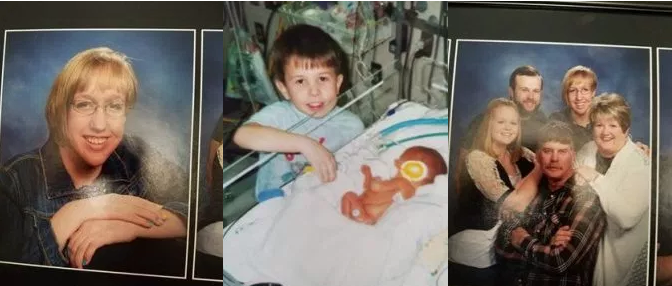 21 Mar

30th Anniversary: "It felt like home."

As part of our 30th Anniversary, we wanted to hear from past families about their experience staying at the House as well as how their child is doing now. We reached out to families through email and Facebook. The response was amazing – families from recent stays to families that had stayed almost 20 years ago shared their stories.

One of the stories was from Lori Brown, mother of Shalace Sue Brown. They stayed at the House 19 years ago for almost four months while their daughter, Shalace, was in the NICU.

"Shalace is 19 now and graduated high school in 2017. Kimberly High School developed an 18 to 22-year-old program for her and another boy to learn life skills. She will continue going there till she turns 22. We also have a 25-year-old son, Dakota. During the time Shalace was in the NICU, he would stay with his grandparents during the week while going to kindergarten and on Friday nights they would bring him to the Idaho Ronald McDonald House for the weekend. He loved staying there.

We would eat there, play games, or watch TV in the living room. It felt like home. We met a lot of people while we stayed there. It was comforting to visit with others going through similar struggles with their little ones, just like us. It was nice to be so close to the hospital. I had a C-section, so I would rest while Race would walk up to the hospital. When Dakota was here, we would take turns going up to there. After the first month, my husband had to go home to Kimberly to continue farming which meant I was in Boise by myself. I could walk to the hospital during the day and after dark, the hospital had a van that would give me a ride home to the House. This allowed me to stay with Shalace as much as I wanted. Thank goodness!

The Ronald McDonald House had food that I could eat; it made our life as comfortable as possible under those circumstances. It was one of the hardest times in our lives. I can't thank you enough for making it a tolerable experience."

We will be sharing more of these family stories through social media as we celebrate 30 years of helping families stay together and close to the medical care their children need.